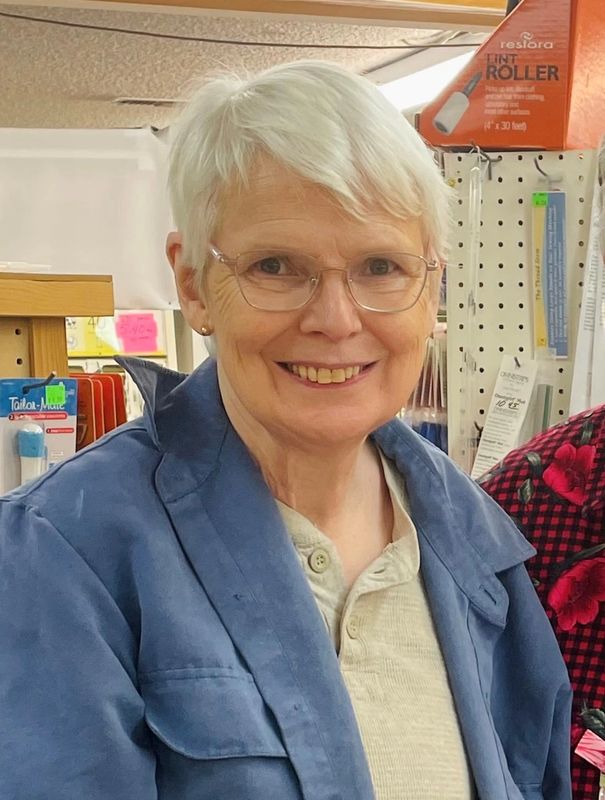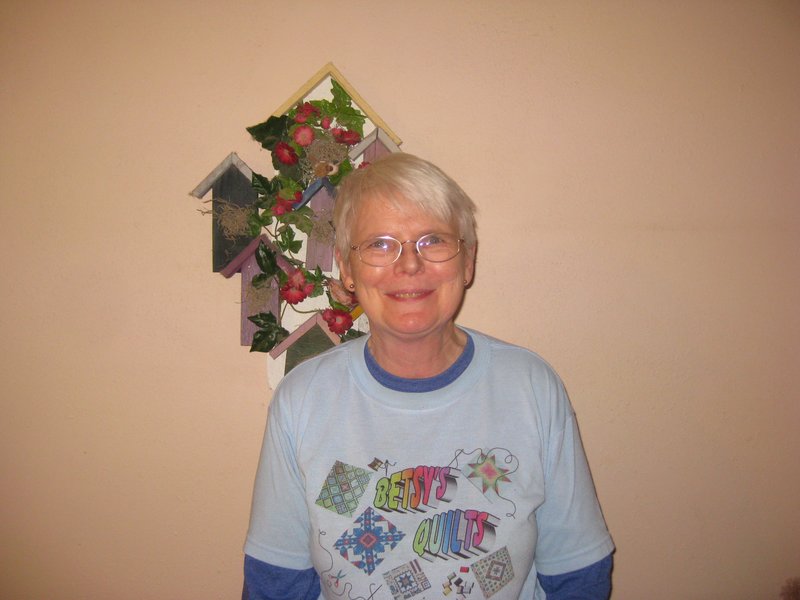 My personal love of sewing began when I was only 10 years old, making doll clothes for a Barbie-like doll.
When I was 13, my mother had a treadle sewing machine with a bullet-style bobbin, which she still had the manual for, so I figured out how to use the machine and started making clothes for myself, too. I have always had a sewing machine and have always done lots of sewing. I made my first quilt when I was in my late 20s, but had to put it on hold to move around the US for my husband's job, plus I had two daughters to raise. When my girls were in grade school I started piecing quilts and making Barbie clothes for their dolls, and I even sold some to buy my first serger.
But my love of quilting was about to reach a whole new level: I visited my sister, who had her own longarm quilting machine. I fell in love with it and immediately began researching the different types of machines and what was available to us at the time. My husband said if I was serious about quilting, I should get a good one that would handle all types of quilting, and then he told me I would have to pay for the machine myself. The problem with that plan was that I didn't work outside the home because his work schedule wouldn't allow for it. That was during the time that craft shows were popular, so I made quilts, baby quilts, wall hangings and quillows. I managed to pay off my quilt machine in record time.
My shop, Betsy's Quilts, in Antlers, Oklahoma, started up on October 1, 1994. To get my name out, I did radio ads, went to craft shows, and also went to quilt shows as a vendor, selling fat quarters, books, patterns, etc. In March 2010, the "Project Runway" spin-off TV show, "On the Road with Austin & Santino," contacted me about using my shop to film an episode of the show. Austin Scarlett and Santino Rice were the two designers involved, and the premise of the show was that they would travel around the US to design a dress for someone in that community for a special occasion in the lucky person's life. My store was the first one selected to be filmed, and the show was Episode 3 of Season 1, which aired on Thursday, Aug. 12, 2010, on Lifetime. I had my 5 minutes of fame.
Another highlight for me occurred in 2013: I was approached by Deborah Bouziden to be interviewed for her book, "How to Start a Home-Based Quilting Business." Our interview took place through e-mail, and she included three of my quotes throughout her book. It was a special honor, and yet another 2 minutes of fame...I sure hope there will be more!
Betsy is a Gammill Quilt Machine representative. Please go to the "Contact" page to inquire about more information.